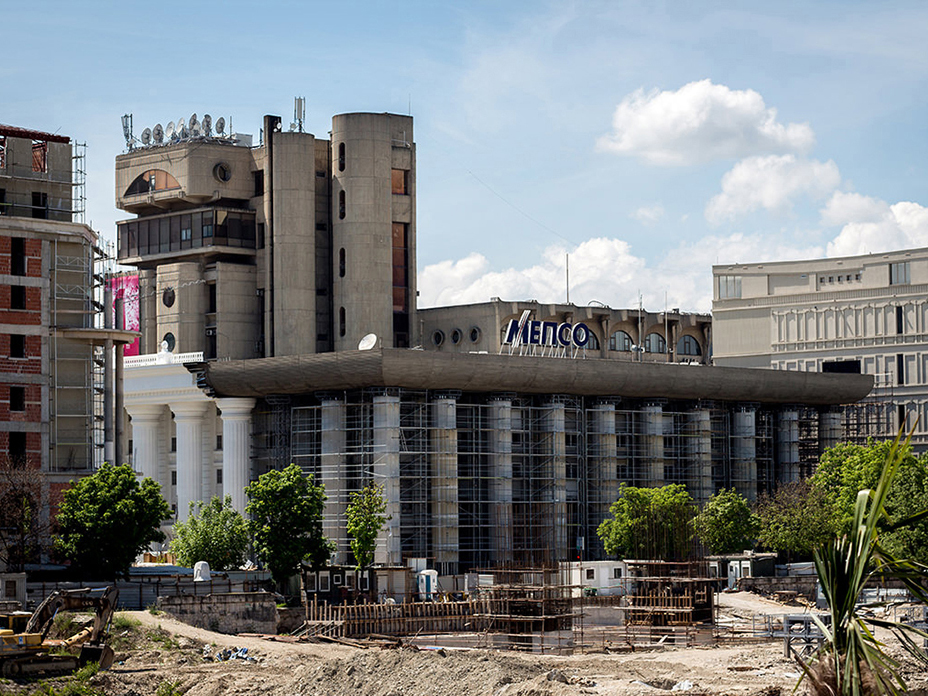 Crimes against concrete,
Skopje Administrative Court.
Photo: The Bohemian Blog

CDCM focuses on the particular value of cultural heritage regarding new relations and understandings of history. In general, the built environment is considered a shelter for our everyday life, it allows us as users to get in touch with our history, to make meaning: to retain and reaffirm meaning or to revise and replace meaning. It is a space for an embodied interaction with the narratives from the past. Therefore an attentive and conscientious attitude is acquired concerning the reframing of cultural heritage. The desire to rewrite history is shown in many different guises. It can originate in the desire to do justice to forgotten groups or episodes in the history of a nation or it can express the desire to erase and deny inconvenient truths from the past. The anchor of the project will be the ethics of cultural heritage in North Macedonia, Croatia and The Netherlands. Adjoined in CDCM the local experiences, the artistic approaches and innovative methods like heritage-activism, can become the starting point of an open debate on the collective domain of cultural memory in Europe.